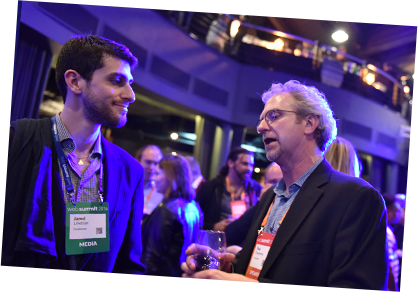 Myriam Benaroya is the Regional Marketing Director for Huawei Technologies in the Middle East. She joined the company in early 2016 to help lead the brand forward in a new direction. Myriam works closely with Huawei's Shenzhen and London hubs to define the company's global marketing strategy.
Before joining Huawei, Myriam directed the marketing, communications and branding activities for Versace's fine jewelry division. Here, she was responsible for developing the division's marketing business plans and media planning pitches, alongside PR and editorial strategies.
Prior to this, Myriam was Hermès' Head of Communications and Marketing for the Middle East and South East Asia, following a period as Marketing Manager for Montblanc, also in the Middle East.
A true polyglot, Myriam is comfortable speaking five languages, including Judeo-Arabic, Spanish and Italian. She holds an MBA in business administration with a specialism in retail and luxury management, as well as a bachelor's degree in economics and international marketing.