The Xperia Aquatech Store – The World's First Underwater Store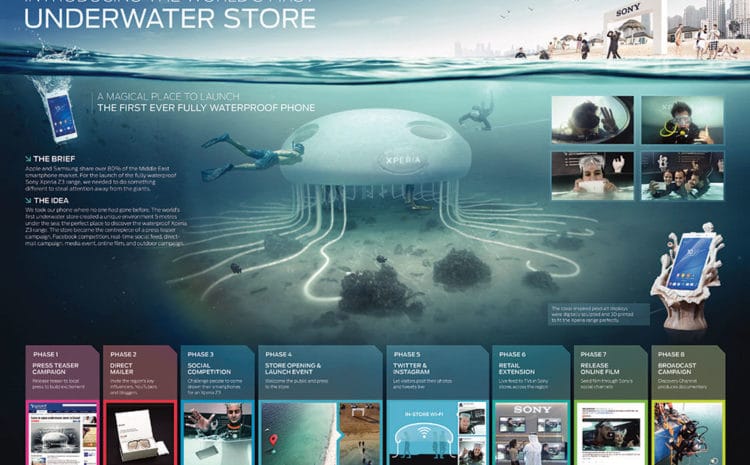 To win the battle of attention for the launch of its Xperia Z3 flagship phone, Sony left the battlefield vs. the giants and created The World's First Underwater Store.
Hundreds visited the store – from tech influencers, to the press and the public. In-store Wi-Fi let visitors tweet, record videos and share their experiences live.
$4,500,000+ worldwide earned media across 80 countries
5,250,000+ social media video views
225,000+ Facebook Likes
+21% Twitter followers
+4 points increase in brand preference
91% positive brand sentiment score
115% sales increase over targets