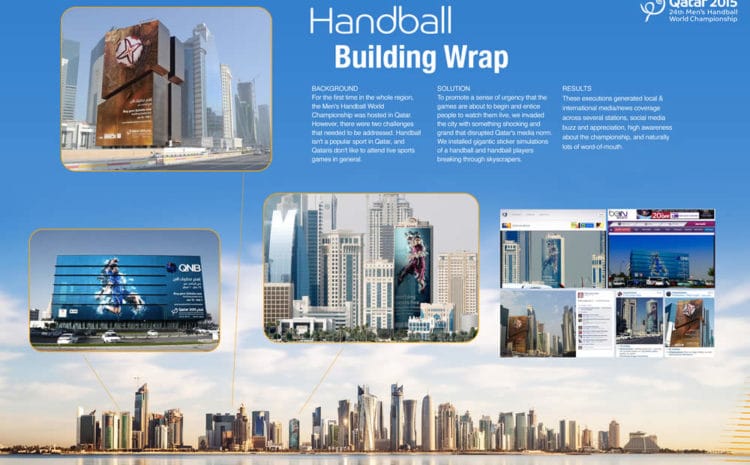 The 24th Men's Handball World Championship was hosted in Qatar.
Challenges: Handball isn't a popular sport in Qatar. Qataris don't like attending live sports games. Qatar isn't a travel destination for international Audience. We only have 6 months!
Idea: A communication plan of 3 phases was created based on the idea "Live it. Win it!"
Results:
Ticket sales in Qatar exceeded by 20% and total ticket sales exceeded by 15% (in 66 countries)
Occupancy rate of 65% across the matches with some matches reaching 100%
487,400 followers in social media (A world record for Handball)
Website visits: 3.5MM visits, KPI exceeded by 27%
2.3 billion impressions around the globe and 11MM total video views across the videos
The IHF (International Handball Federation) wanted to adopt "Game Of Fast" as part of the communication for all the upcoming Handball Championships.
France 2017 (the next handball championship) want to use "Live it. Win it" as part of their communication.
"The Cheer" is in the process of becoming the official Qatari cheer for local sport teams.