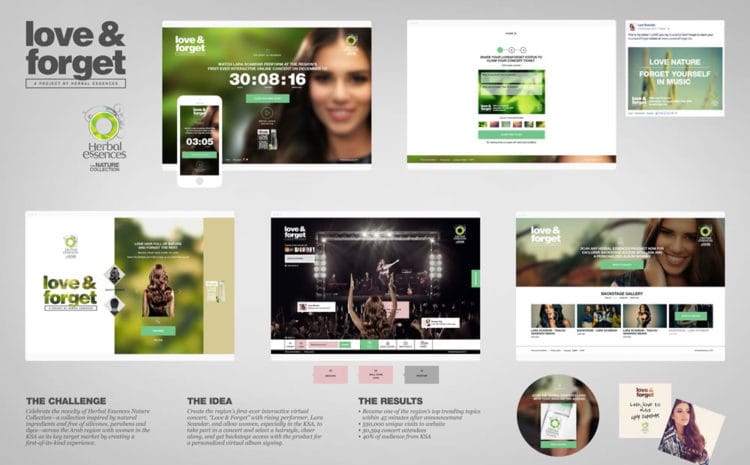 Herbal Essences launched its brand-new Nature Collection across the Arab World, the first mass product inspired by Natural ingredients free of silicones, parabens and dyes.
Women in KSA our key market are not allowed to attend concerts in their market.
To reflect the novelty of the product we launched the first-ever interactive online concert in the Arab World entitled "Love and Forget" because we wanted women to fall in love with our nature collection and forget other products with parabens, silicones, and dyes. More than 50,000 people attended the concert which was a trending topic once announced.